TheSTEMKids is a participant in the Amazon Services LLC Associates Program, an affiliate advertising program designed to provide means for sites to earn advertising fees by advertising and linking products on Amazon.com and the Amazon logo are trademarks of Amazon.com, Inc, or its affiliates.
---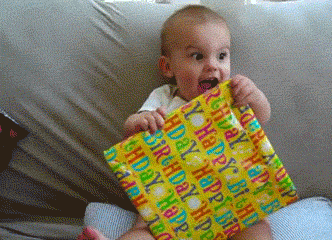 Are you struggling to find the perfect budget-friendly gift for your grandkids?
We get it. The generational gap makes it difficult to find trendy, inexpensive gifts. Especially ones that are in sync with their wants. Smartphones seem to be the thing of this era. Along with those pricey gaming consoles.
That said, we might ask ourselves: "is my gift good enough?"

But gifts should not be budget-blowing. The ideal gifts are the ones that instill lifelong learning. Items that can align their future in the right direction. Without breaking the bank, of course.
As Maria Montessori puts it:
"We are completely on the wrong track when we believe that expensive toys should keep a child happy."
TheSTEMKids firmly believes that science toys for kids are the way to go.
If you are searching for the best inexpensive gifts for grandkids, you came to the right place. We outlined the best science toys you can buy them. Toys that do not empty your wallets. But in no way any less fun.

Wanna learn more? Stay tuned!

Best Inexpensive Gifts for Grandkids of All Ages
It's way easier to give one gift suited for all ages. But that's only a blanket solution. We want you to have the choice based on your specific setting.

For this reason, our listing will cover all age groups. From ages 3 to 7, then 8 to 12, and even teens. We hope you find the answer you are looking for.

Best gifts for the little boys and girls (3-7 years)
The STEMscope Portable Microscope




Kids can carry this gadget around for non-stop outdoor exploration. From creepy crawlers to small plants, teach microscopy to kids with this awesome tool!



Foremost on the list of inexpensive toys is The STEMscope portable microscope. A sturdy and portable device that allows kids to see the world from a new perspective.
Kids who love the outdoors are gonna appreciate this device. The portability makes it suited for all environments. Children can view whatever specimen they can think of through proprietary lenses. When it's dark out, the bright LED can aid in illuminating whatever is mounted.
The banner feature of this microscope for kids is its 40 times magnification. Powerful enough to see 4mm-sized objects crystal clear. If your kids have clumsy hands, no need to worry because we made it to withstand drops. It is built from durable ABS plastic. The dedicated non-slip grip offers extra security to keep it in its grasp.
Let kids get firsthand exposure to microscopy. They'll love it. Who knows, you might produce a young microbiologist with this.

Take 15% off, if you purchase today and enjoy free shipping privileges as well!
Buggzle




Teach early problem-solving skills to kids with this cute puzzle toy. An awesome tool to develop gross and fine motor skills!



Bugzzle is basically a tangram-style puzzle for kids. A toy that can aid in instilling that algorithm analysis at a young age.
This science toy for kids comes with many features out-of-the-box. Including the cute bug frame and the puzzle pieces. Along with 40 cards containing many patterns kids can follow. The puzzle's complexity increases after every card. Perfect to teach children basic concepts of fractions. Minus the boring math books!
Bugzzle can also help in imparting Integral STEM concepts. This includes problem-solving and spatial reasoning. Its spot on the list of inexpensive gifts for grandkids is well-deserved. Especially at a $20 price point.

Code-A-Pillar Twist




Who says kids cannot code? With this tool, they sure can without exposure to screen time!



If you're looking for kid-level coding exposure, this one is for you. Code-a-pillar Twist is one of the cheapest science toys for kids that deals with robotics. A great value for $25.

The usage is straightforward. You have 5 segments attached to a motorized head. Your kids get to dial each segment of the toy's body. This will program the path on which the toy travels. Depending on the configurations they put, of course.

What's cool is that they learn as they practice. The toy can train their pattern recognition and problem-solving skills as they go. Add this to your stash of inexpensive toys for grandkids!

Junior Power Tool Workshop




Keep kids from dad's garage by giving them tools of their own! Cool toy replicas for children's imaginative play.



Aside from scientific skills, imaginative play matters too! This is what this Power Tool Workshop addresses.

Black+Decker's entry to the inexpensive gifts for grandkids shares the same principles with toy cook sets. These kinds of toys aids in developing kids' social skills. All the while kickstarting an imaginative adventure.
The kit contains tools, nuts, screws, bolts inside a toolbox. Great to expose children to these kinds of grown-up artillery. If you look closely, it might surprise you how realistic they look. The attention to detail is impeccable. Kids will find no more reason to tinker with dad's garage tools with this one.

Get this kit for $75.

Kanoodle Gravity




Who said puzzle games are not for kids? This fun Tetris reminiscent puzzle kit trains kids to be analytical thinkers!
Tetris used to be so popular with children. Now, your grandkids can relish that experience with Kanoodle Gravity!
This Tetris-puzzle set features 10 assorted pieces. The challenge is fitting these pieces into the provided grid. Think that's basic? The kit also comes with a booklet containing 40 challenges. Get ready because each succeeding one gets more difficult than the previous.
Kids can develop their problem-solving skills through this toy. They can also take turns with a friend in solving the challenges! Science toys for kids are meant to be shared. Because knowledge is for everyone.
This candidate for the inexpensive gifts for grandkids had its time in the limelight. Because Purdue University awarded it as one of the top engineering toys of 2019. Great value for $20!

Break Open 15 Geodes

What's so good about rocks? Well, if you think rocks are boring then you haven't seen geodes! These rocks reveal interesting crystal goodies underneath



Kids will be kids. And smashing things with a hammer is an awesome gift on its own. But how great would it be if you can break stuff and still learn? This is what National Geographic must've considered with this toy.
Break Open 15 Geodes lets kids bash geodes with a hammer. Don't worry, there is a safety goggle included. But what lies inside the rocks will amaze them. Geodes are like the treasure chests of the rock family. So revealed inside are beautiful and sparkly gem-hued crystals. And if you ask me, I'd totally display them in my room.
The included colored booklet will walk children through geodes. They'd get to understand what geodes are all about! National Geographic's addition to their arsenal of science toys for kids. Make it yours for $45!

Gift options for the little-big grandkids (8-12 years)

Artie 3000 The Coding Robot

The power of a robot is within your child's hands. Control Artie through the use of codes!



Adding to the list of inexpensive gifts for grandkids is Artie 3000. This robot offers enjoyable features for a very competitive price. Qualities that pique children's interests!
Artie 3000 is a marker-wielding toy robot. He can use them to draw various designs and shapes. All kids need to do is pair Artie with an app or website. This allows Artie to be programmable. Here, children can direct him to create different artworks. From rather simple ones to more complex designs, he can handle them.
Grandkids may prefer the simple control process. But if they are up for it, they can use actual coding language to control Artie. A great entry point towards STEM engagement. Specifically, Computer Science!

Okay, it's a cool robot, but how much is it? Believe it or not, but you may purchase Artie 3000 for only $50!

Circuit Blox 120




Explore circuit fundamentals with Circuit Blox 120. No solder required, just your kids' imagination!



We have mentioned toys for various disciplines. Now it's time to head on to another one. E-Blox developed science toys for kids that deal with electronics. Explore the rudiments of circuit design with Circuit Blox.
The kit comes with a power supply, switches, and wires kids need. This electronics toy kit can aid kids to better understand circuitry. Before you panic, know that kids will solder nothing with this toy. They just need to snap the pieces all together. With the right connections, the battery can supply power all throughout the system.
Let kids explore various connections. And build the circuits they can imagine. The possibilities are endless!

Circuit Blox is sold for $30. Inexpensive gifts for grandkids, indeed.

GraviTrax Starter Set




Let your kid's imagination set the limit for what he can build. The GraviTrax set is perfect for the mini engineers!




Check the price here!
There is one common denominator among children. That is their insatiable desire to build stuff. Why not bank on this passion with GraviTrax?
Employ engineering concepts along with physics elements with this toy set. GraviTrax lets kids build multi-story racing routes. Platforms where the marbles can travel on. It is important to have skills in kinetics and magnetism as well to operate this. But even if they don't, kids can learn these skills as they go!
Believe it or not, magnetism will not only work on the toy. But on kids as well! They won't get enough of this once they play with it. The eagerness to create even more complex designs can be evident. A great tactic to reel kids into loving engineering as a career path.

The GraviTrax Starter Set costs only around $60.

Makey Makey Classic




A banana is more than just a banana with JoyLabz Makey Makey Classic! Transform household items to a control center with this cool toy!



The MIT Media Lab spent valuable time developing this invention kit. A set that lets kids turn the most unusual household objects into essential tools. A whimsical yet innovative approach to the list of science toys for kids.

Out-of-the-box, the kit contains a motherboard-like pad where the magic happens. Along with this are alligator clips and a USB-A connector. Simply connect the pad to the computer using the USB-A cord. Then link the motherboard to whatever objects you can find in the house using the alligator clips. This can be a banana, a Play-Doh, anything. See how these objects transform into keyboard keys or game controllers. Anything the motherboard can configure.
Peculiar entry to the inexpensive gifts for grandkids. But enjoyable, nonetheless. Especially for a $50 price point!

Solar Rover




A toy car is overrated and common. Up your car game with a vehicle powered by the sun!



Who would've thought that renewable energy and toys can converge into one device? Eco-Engineering sure did. This was their very own approach to science toys for kids!

It is important to teach children not just important scientific concepts. But even basic humanitarian principles. This includes recycling and renewable energy resource. Solar Rover lets kids develop their interest in science and mechanics. Made possible through its build-it-yourself feature.
A detailed instruction manual will guide your grandkids as they explore this toy. This solar-propelled car needs no batteries. Instead, the solar energy harvested boots it up! Kudos to Eco-Engineering for integrating modern tech into this kids' toy.

Add this to your cart that contains your inexpensive gifts for grandkids. Great value offering for only $20!

Bonus! Inexpensive gifts for teenage grandkids
Particula GoCube

Play and compete with other GoCubers all over the world with this tech-savvy friendly Rubik's cube rendition!
Any teenager loves Rubik's cubes. They are one of the greatest toys of all time. But Particula added an extra twist to this already beautiful invention. A feature that made the already amazing toy, go over the top!

Particula's take on the classic science toys for kids is innovative. The GoCube works well on its own just like a regular Rubik's. But you can maximize it's usage when you connect it to your device, via Bluetooth.
The app lets kids perform various challenges and puzzles. Different problem sets that aid in developing their algo-solving capabilities. And as they train to be fast in solving the cube. They can see their global ranking against other GoCube owners across the globe!

A solid $80 investment that goes a long way, literally.

3Doodler Create+




Drawing is fun. But drawing on air is a whole new level of excitement! Unleash kids' creativity with this 3D pen.



What do you get when you give a crafty teen a 3D pen? Amazing and well-engineered works of art! 3Doodler Create+ can provide them this amenity!

This designing tool transforms filaments into controllable gooey strings. Don't worry, they solidify quickly! Giving teens enough window to create powerful structures as they go. Creating 3D art shares important elements with science. It's not only about aesthetics. But also scientific principles such as balance. And concepts from physics to maintain the design's integrity.
3Doodle Create+ are inexpensive gifts for grandkids that hit two birds with one pen. The wilder of this crafty little pen can achieve both artistry and science.

The 3Doodle Create+ starts at $80. But for more entry-level 3D work, you may get the lower variant 3Doodle Start for $50.

Robotic Arm Kit




Let kids have a robot companion at their disposal! A personal machine assistant to help them in their daily activities!



Remember that crafty robot that helped build Iron Man's suit? Imagine how thrilling it is for grandkids if they had a miniature replica at home! A mini version for also an equally mini price of $57!

The Elenco Teach Tech Robotic Arm Kit is a great STEM toy. A toy perfect for your robotics-enthusiast grandkids. The design itself is made from complex engineering. Who knows? Kids might learn a thing or two from this exposure.
These may be inexpensive gifts for grandkids. But they are not inferior design-wise. Elenco's Robotic Arm can extend to 12.6 inches horizontally. And reach a peak of 14.96 inches in terms of height. The range of motion is also extensive. With a max carrying capacity of 3.5 oz.

Imbibe the Iron Man vibe with this robotic goodness!

Structural Engineering




Engineering is not only for adults but kids can indulge in the competitive field as well! Prepare kids for engineering success with this kit!



Young future engineers can kickstart their design skills with this kit. Learning engineering principles like force, compression, load, and tension is possible with this toy.

The kit contains an astounding 285 interchangeable plastic building pieces. Elements they can use to create up to 20 different models. From sturdy bridges to awesome skyscrapers. Bond with your grandkids as you both explore how to construct these structures. Worry not because the manual serves as your guide all throughout the assembly.

Science toys for kids from Thames and Kosmos are stuff to look out for. And these inexpensive gifts for grandkids are one of them! All yours for no more than $35.

SHOW YOUR GRANDKIDS SOME LOVE!
There is a wide variety of choices for inexpensive gifts for grandkids. This listing has featured some of the best you can get for less than a hundred bucks. Toys that are geared to promote self-learning among kids. Instill essential principles to shift their course towards the wonderful world of science!
If you find that your kid is into TheSTEMKids portable microscope can help your children kickstart their scientific journey.
The microscope for kids is still up for grabs today. Enjoy a 15% discount and free shipping privileges if you order now.

Are you ready to cultivate the little scientist inside your grandkid?